Posts Tagged 'Health'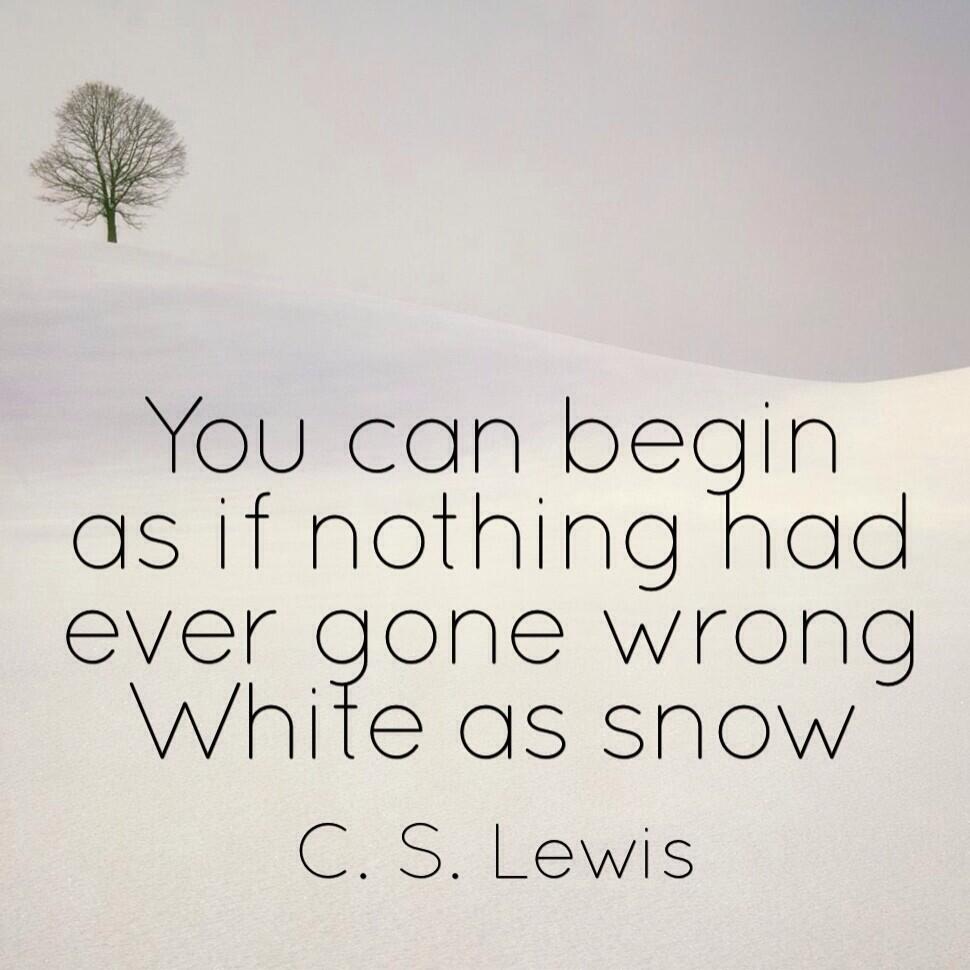 This is the time of year that everyone takes stock, makes promises and vows to do make changes, quit things, act differently, find new successes, etc. It is a great time to "start over," or "turn the page" and everyone seems to have advice on how to do it. Earlier this week, even I tweeted out some of my own sage advice for starting the new year off on a right foot.
2014 tip for accomplishing goals. Stop wanting, hoping and wishing and start "doing." Be it. Do it. Much of success is belief in yourself.

— Larry Gifford (@Giffordtweet) December 31, 2013
This quote is inspired from a conversation I had with my wife Rebecca about a decade ago when I was a substitute school teacher and part-time update anchor in Columbus, OH wondering what was next for my career. She said what do you want to do? I had excuses, fumbled for ideas, even had a legit panic attack. What did I want to do?? I wanted to be a program director, but I didn't want to start in market 200. She looked at me and said, "If you want to be a program director, be a program director. Believe you can do it. Believe you are a programmer and everyone else will catch up to you." Months later, I had my first programming gig in Columbus and a year later I was PD of the ESPN Radio Network. It works. Believe in yourself. Believe you are already what you want to be. And see how the universe responds.
Here are some other tweets from this week I put forth.
2014 Resolution Tip. You can only resolve to do something differently if it's truly what YOU want to do. Others can't resolve your issues.
Goal making for 2014. Write them down, specifically as possible w/ the steps YOU will to take to achieve them and deadlines. Track weekly.
Quick ways to earn respect and trust of peers in 2014: give them time, praise, attention & second chances. Keep your mistakes and own them.
The key to happiness in 2014 is to stop looking for it. It's a choice, not a destination
Here are links to some other great lists of inspiration, living life resiliently, facing harsh truths and becoming more interesting in the New Year.
"Make a conscious decision to let go of something that doesn't serve you."
And 49 other ways to find inspiration from tinybuddah.com
"Connect to something greater in the universe."
And 20 other ways to live a resilient life in 2014 from HuffingtonPost.com
"What You Produce Does Not Have to Make Money, But It Does Have to Benefit People"
And 5 other Harsh Truths that will make you a better person from Cracked.com
"Embrace your innate weirdness."
And 9 other steps to becoming more interesting in 2014 from Forbes.com
Good Luck! And please share your insights, success tips and success stories in the comments below.
Categories:

Job Search, Marketing, Radio, Saving Radio
Chinese New Year, Classroom, Cracked, Forbes, Health, Holiday, Huffington Post, Humor, larry gifford media, Mental Health, New Year, Self-Help, success, TinyBuddah, Tips
This week, Perry Michael Simon at AllAccess.com interviewed me for his "10 Questions with…" feature. One of the questions he asked lead to a more complex answer than I'm sure he was looking for, but it bears repeating.
What's the best way to handle a host's controversial comments — when is it best to unequivocally support the talent and when is it best to apologize or suspend or cut bait and run?
Well, I've encountered quite a few controversial on-air moments from dealing with Rush's comments on Sandra Fluke to local hosts who get too graphic, push the envelope too far, or fail – offensively – at an attempt at humor. When I was at ESPN, Colin Cowherd used to say his job was to walk so close to the line each day that I'd be uncomfortable at times. He did his job well.
If I hear it and don't get any complaints, my main reaction is to pull the audio, listen to it again, pull the offenders into the office, listen to the piece, have a conversation, and explain why I believe it was out of line. I usually offer suggestions on how it could be handled differently.
If you're dealing with listener complaints it's tricky. If you apologize too quickly, it shows a lack of faith in the product. If you're too defensive it appears the station is deaf to criticism. While at KIRO FM, my GM Carl Gardner shared a great document with me on how to deal with listener complaints and I still have it. Here are the main points.
Take all calls seriously. Respond to everyone. You may learn something new about your product.
Don't exaggerate and don't let others exaggerate. People like to say, "we're getting TONS of complaints…advertisers are cancelling business!!" – when, in fact, it maybe a handful of complaints or less. Seek the truth, don't let people spread myths.
Resist the temptation to apologize, argue or debate. Listen carefully with empathy. Most callers just want someone to hear them out.
If something was said factually wrong — own it. If you were wrong – apologize. If someone is offended, explain the nature of some programs is to stimulate debate and discussion.
If you haven't personally heard the remarks at issue, insist on hearing them yourself before responding. It's impossible to respond intelligently to something you've never heard, in context, yourself. Many times what is 'heard' is taken entirely out of context.
Likewise, determine if the person complaining actually heard the comments or are responding to something they were told.
Don't share every complaint with the air staff. Any show working to break through will be noticed and at times disrupt listeners and advertisers. Sharing every bit of feedback can have a negative impact on their confidence.
Believe in your product. Even though complaints can be uncomfortable, be confident and positive about your station, while remaining open to constructive feedback.
People will tell you they're boycotting your customers and writing them letters – they rarely do.
Seriously, why are all the news channel anchors questioning each other about how much sleep they got or didn't get last night? One of CNN's anchors just started her interview with Wolf Blitzer, "Before we get to the election, I have to ask, 'Did you get any sleep last night?'" Really, you have to ask? You couldn't have waited until a commercial break?
Radio hosts, please take a note. I don't care about how much sleep you get following the Super Bowl, how bad your commute is this morning, or that you forgot to eat dinner. Trust me when I tell you when I stop listening/watching you I am not racing to the bar or chat room to tell my buddies, "I'm really concerned for Johnny Touchdown on 590 The Homer, he's tired. Do you know he was up until 4am covering the game last night? He should get a day off." No, I'm looking for insider information, unique observations, and compelling opinions to steal from you to use as my own. I'm investing time into your show. Time is money. The return on my investment is the content you create. Stop wasting my time. You go to cool sporting events, talk sports all day and get paid for it. It's hard for your listeners to care that you're tired.