Posts Tagged 'Huffington Post'
The relationship between a broadcaster and an interview subject has triggered my curiosity. Let me tell you why. About 6 days before the Canadian election, Prime Minister Stephen Harper reached out to the radio station I work with and made himself available for an interview. He rarely talks to media and it was certainly topical and timely, but the host had hesitations. There were conditions.
Jon McComb didn't want to be shill for the Prime Minister and had no intention of turning a valuable segment of his show into a seven-minute infomercial. To make matters worse the Prime Minister's handlers wouldn't confirm if it was going to happen, when it was going to happen or where.
Jon was ready to walk from it.
I suggested that just because the conditions are laid out it doesn't make them law. I advised Jon to do the following:
Ask one question each about the economy and housing. Any question. They wanted the whole interview about these topics, but editorial we weren't willing to give up control. Economy and housing are big issues that we would have addressed anyway so there wasn't much of a "give" there. But we were also interested in legalization of marijuana and other issues.
Do not worry about the seven minute time constraint. Keep asking questions until you get the interview you want. If they cut you off that is another story to share.
I also suggested complete transparency to the audience. I urged Jon to tell the whole story; his feelings, misgivings, observations, how he was treated, and what conditions we agreed to.
He did all of the above (listen here) and it turned what could have been a boring, seven minute political campaign interview into an hour of great radio which fueled conversation for a day. It also created news for other outlets: Vancouver News and Huffington Post.
The question at the heart of this particular interview is that there were conditions put forth and we didn't go running through hills in opposition. We calmly considered the situation and looked for a way to make an interview with the leader of Canada a reality.
Some journalists are critical of what we did and see it as an affront to democracy and free media. I applaud their integrity and principles as journalists. But Jon isn't a journalist. Jon is a talk host. He has an honest relationship with his audience and is obligated to inform and entertain every day. He did that with tremendous effect in this case. That being said, I would not have put a news reporter in the same position.
From a big picture perspective, talk shows negotiate conditions of interviews all the time.
What time?
Where?
How long?
About what?
Live or recorded?
How much $$$? Some organizations pay for newsmakers, I have only paid regular contributors in my career (ie. Columnists, athletes, beat reporters for other organizations)
What can I promote? Web addresses, products, events. We all agree to interviews with worthwhile spokespeople so we get access to them and they get their message out.
Some things are not negotiable. After all, I do have some scruples. I say no every time when a guest insists on using pre-agreed questions, wants to review the interview before it airs, have any say over edits or control over how it is presented on air.
The truth, which might be hard for some to swallow, is whether it be movie stars, authors, experts, politicians, celebrities or everyday people at the heart of every interview there is an unspoken quid pro quo. In all cases the radio station is attempting to get information, personal stories or access and in return the interviewee is receiving a platform, fame, access to our listeners, association with our brands or positioning as an expert. We don't sell it that way and we don't discuss it out loud, but deep down, buried in the unconscious recess of their existence, people who agree to an interview with the media are doing so because they get something from it.
So about those conditions. Is it better to take a pious position and reject all conditions out right or or be forthcoming and transparent and develop great content for the radio?
I am really interested in hearing how you view the topic. Please add comments by clicking the link at the top of the page.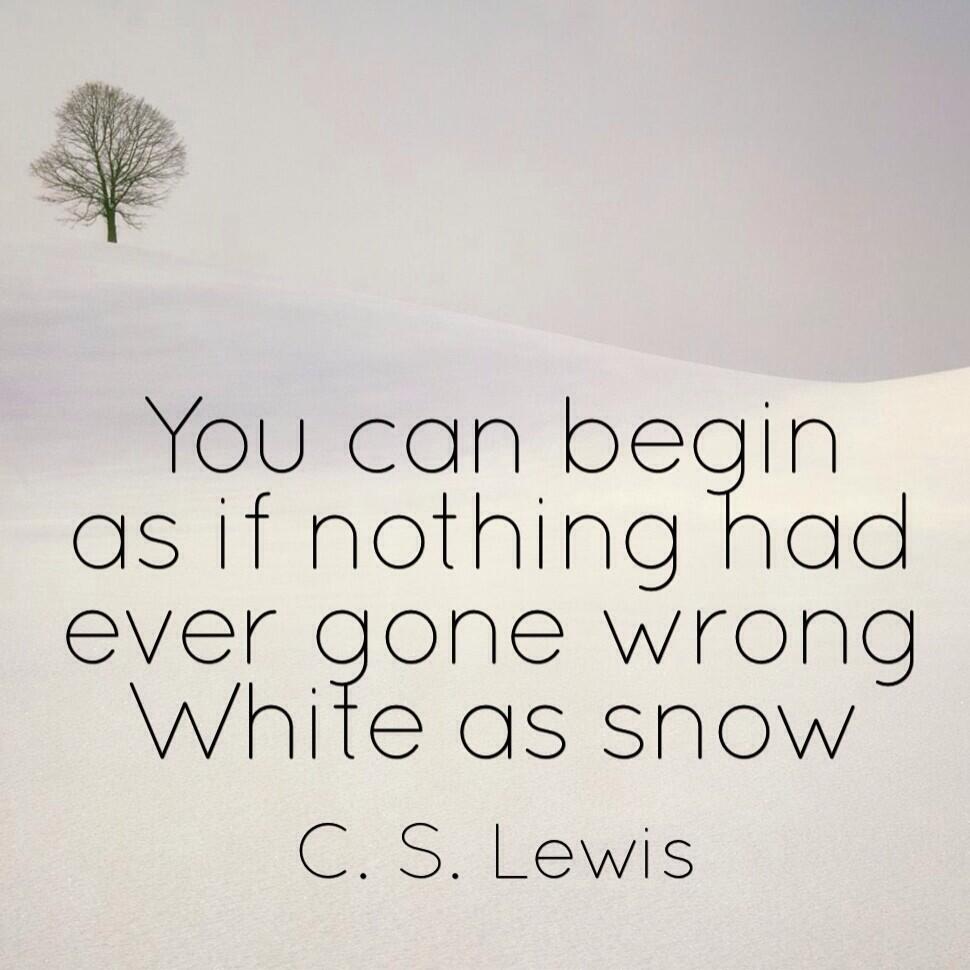 This is the time of year that everyone takes stock, makes promises and vows to do make changes, quit things, act differently, find new successes, etc. It is a great time to "start over," or "turn the page" and everyone seems to have advice on how to do it. Earlier this week, even I tweeted out some of my own sage advice for starting the new year off on a right foot.
2014 tip for accomplishing goals. Stop wanting, hoping and wishing and start "doing." Be it. Do it. Much of success is belief in yourself.

— Larry Gifford (@Giffordtweet) December 31, 2013
This quote is inspired from a conversation I had with my wife Rebecca about a decade ago when I was a substitute school teacher and part-time update anchor in Columbus, OH wondering what was next for my career. She said what do you want to do? I had excuses, fumbled for ideas, even had a legit panic attack. What did I want to do?? I wanted to be a program director, but I didn't want to start in market 200. She looked at me and said, "If you want to be a program director, be a program director. Believe you can do it. Believe you are a programmer and everyone else will catch up to you." Months later, I had my first programming gig in Columbus and a year later I was PD of the ESPN Radio Network. It works. Believe in yourself. Believe you are already what you want to be. And see how the universe responds.
Here are some other tweets from this week I put forth.
2014 Resolution Tip. You can only resolve to do something differently if it's truly what YOU want to do. Others can't resolve your issues.
Goal making for 2014. Write them down, specifically as possible w/ the steps YOU will to take to achieve them and deadlines. Track weekly.
Quick ways to earn respect and trust of peers in 2014: give them time, praise, attention & second chances. Keep your mistakes and own them.
The key to happiness in 2014 is to stop looking for it. It's a choice, not a destination
Here are links to some other great lists of inspiration, living life resiliently, facing harsh truths and becoming more interesting in the New Year.
"Make a conscious decision to let go of something that doesn't serve you."
And 49 other ways to find inspiration from tinybuddah.com
"Connect to something greater in the universe."
And 20 other ways to live a resilient life in 2014 from HuffingtonPost.com
"What You Produce Does Not Have to Make Money, But It Does Have to Benefit People"
And 5 other Harsh Truths that will make you a better person from Cracked.com
"Embrace your innate weirdness."
And 9 other steps to becoming more interesting in 2014 from Forbes.com
Good Luck! And please share your insights, success tips and success stories in the comments below.
Categories:

Job Search, Marketing, Radio, Saving Radio
Chinese New Year, Classroom, Cracked, Forbes, Health, Holiday, Huffington Post, Humor, larry gifford media, Mental Health, New Year, Self-Help, success, TinyBuddah, Tips