Posts Tagged 'Humor'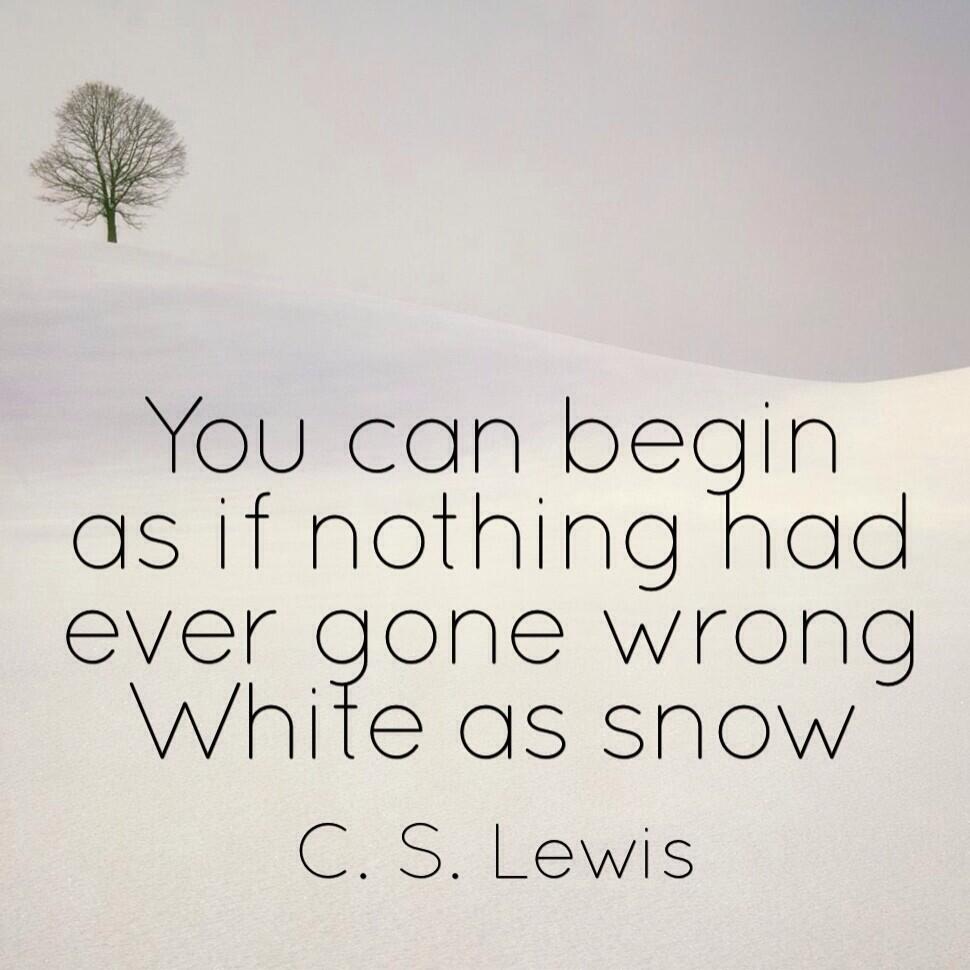 This is the time of year that everyone takes stock, makes promises and vows to do make changes, quit things, act differently, find new successes, etc. It is a great time to "start over," or "turn the page" and everyone seems to have advice on how to do it. Earlier this week, even I tweeted out some of my own sage advice for starting the new year off on a right foot.
2014 tip for accomplishing goals. Stop wanting, hoping and wishing and start "doing." Be it. Do it. Much of success is belief in yourself.

— Larry Gifford (@Giffordtweet) December 31, 2013
This quote is inspired from a conversation I had with my wife Rebecca about a decade ago when I was a substitute school teacher and part-time update anchor in Columbus, OH wondering what was next for my career. She said what do you want to do? I had excuses, fumbled for ideas, even had a legit panic attack. What did I want to do?? I wanted to be a program director, but I didn't want to start in market 200. She looked at me and said, "If you want to be a program director, be a program director. Believe you can do it. Believe you are a programmer and everyone else will catch up to you." Months later, I had my first programming gig in Columbus and a year later I was PD of the ESPN Radio Network. It works. Believe in yourself. Believe you are already what you want to be. And see how the universe responds.
Here are some other tweets from this week I put forth.
2014 Resolution Tip. You can only resolve to do something differently if it's truly what YOU want to do. Others can't resolve your issues.
Goal making for 2014. Write them down, specifically as possible w/ the steps YOU will to take to achieve them and deadlines. Track weekly.
Quick ways to earn respect and trust of peers in 2014: give them time, praise, attention & second chances. Keep your mistakes and own them.
The key to happiness in 2014 is to stop looking for it. It's a choice, not a destination
Here are links to some other great lists of inspiration, living life resiliently, facing harsh truths and becoming more interesting in the New Year.
"Make a conscious decision to let go of something that doesn't serve you."
And 49 other ways to find inspiration from tinybuddah.com
"Connect to something greater in the universe."
And 20 other ways to live a resilient life in 2014 from HuffingtonPost.com
"What You Produce Does Not Have to Make Money, But It Does Have to Benefit People"
And 5 other Harsh Truths that will make you a better person from Cracked.com
"Embrace your innate weirdness."
And 9 other steps to becoming more interesting in 2014 from Forbes.com
Good Luck! And please share your insights, success tips and success stories in the comments below.
Categories:

Job Search, Marketing, Radio, Saving Radio
Chinese New Year, Classroom, Cracked, Forbes, Health, Holiday, Huffington Post, Humor, larry gifford media, Mental Health, New Year, Self-Help, success, TinyBuddah, Tips
Being funny is hard, because funny is subjective. You have to catch people at the right time, in the right mood, with the right line. Radio shows and hosts across the country attempt humor everyday – many fail. Somehow, along the way, we've confused the idea of "entertainment" with "comedy' (but that's another blog for another day.) Many of these shows are producing parody songs. Bravo. That takes some guts. Not only are you trying to be funny, but you're singing. Good Lord, are you insane?
Let me tell you a story.
I almost didn't get my first radio job out of college, because of a parody song. I sent the wrong demo tape to the PD and instead of my awesome DJ-ing at Solid Rock 101 – WOBN, it was me…singing…a very bad rendition of New Edition's "Cool It Now" to parody lyrics about serial killer Jeffrey Dahmer, which I cleverly titled, "Kill It Now." When I called the PD to see if he received my air-check and resume, he said, "Wait a second, Gifford?"
"Yes!" I said excitedly.
"Hold on." I could hear him rummaging through some cassettes. He plopped one into his boom box and said, "Is this you?" and he held the phone up to the speaker and I heard myself singing back at me. It was horrible. It wasn't funny. It was six months after the Dahmer story.
I was mortified.
I actually – true story – blamed my Mom. Swear to God.
I was hired by this guy under one condition, "You can NEVER go on the air." I took it.
And I never sang a parody song again…
…as far as you know.
That brings me to Paula Deen. I stumbled across Bobby Bones Show parody of Paula Deen. The only thing that impressed me was that they wrote the song based on tweets from listeners. What a great way to use social media and engage fans. It's how I found out about it. Listeners were re-tweeting the song, because he used their lyrics. Woo hoo!!
It's also the problem. Here, listen.
Now, I know what you're going to say. SOMEONE thought it was funny. Sure, I get it. There are no rules for funny.
Except… there are. Kind of.
Here is my easy-down-home-cooking recipe for parody song success also known as THE GIFFORD LAWS OF PARODY; which I've likely stolen from someone.
Rule #1 The more timely the parody, the less funny it has to be and the less polished the performance needs to be. By timely, I mean minutes and hours from the event or catalyst of the parody, not days.
Rule #2 Funny can mean anything; a chuckle, a chortle, a snort, a knee-slap, LOL, or a guffaw. The less funny your parody, the more timely it needs to be and the more polished the performance should be.
Rule #3 The better the performance; the singing, the imitation, the production value — the more entertaining it will be. Period.
Rule #4 Less is more. Don't parody an entire song unless your name is Weird Al Yankovic.  Singing a verse or two and the chorus is more than enough. The longer your parody, the less funny it becomes and the more chances it has to fail. Write the parody as you want it and then edit it. Cut it in HALF! (Keep the best jokes.)
Here are two parody songs about Paula Deen, featured on Episode 7 of the Radio Stuff Podcast, that I think are top notch.
Ballad of Paula Deen by The Iceman for Premiere Radio Networks
Paula Deen is a Candle in the Wind by the 98.7 KLUV Morning Choir
Not everyone is going to have the production facilities to duplicate this kind of quality, but everyone should strive to be as funny and relevant.
PS. If you've never had the pleasure of hearing Dave Ross "sing" his CBS Radio Network/KIRO Radio morning commentary, do yourself a favor and listen here.