Posts Tagged 'Tips'
In May 2014, Anna Sale launched the podcast "Death, Sex & Money" from the studios of WNYC. She had been working in news for public radio in New York City when they asked for ideas for podcasts and she was given a green light to pilot her concept.
In the 10 months that has followed, Anna's podcast has hit #1 on iTunes and she's learned a ton about producing a successful podcast. Lucky for us she shared her revelations at Radiodays Europe and with the Radio Stuff Podcast.
"If you're thinking of starting a podcast just start recording," Anna told me in the  echo-filled hallway following her session. "When I came up with the idea of "Death, Sex and Money" it was this idea on a piece of paper and I had a sense of what I wanted it to feel like, but the step between that sense and then making something that actually is taped and scripted — that's the place where you need to be experimenting. So sit down, book an interview, tell somebody you're in a pilot phase for your podcast, but just do it. That's going to get you into using those muscles of learning how to make your podcast. I would not think about strategy. I wouldn't think about audience growth. I wouldn't think about anything before I started trying to make the show and making sure it was something that I could get really in to and that I'd be proud of."
During a session titled "30 Ideas in 45 Minutes," where we both presented ideas, she shared these ideas around the production of a podcast. (Here they are listed as documented by our friends at Earshot Creative.)
1. Record everything. Always. Start your audio recorder before anything happens.
2. Not getting somewhere in an interview? Just… wait.
3. Edit mercilessly but keep the space. Take out whole chunks of dullness, but retain the human pauses that add to the dramatic tension.
4. Don't suppress your natural reaction, even when it makes noise. It gives the listener permission to smile and it builds your personality.
5. End with a bold set of compulsory questions. Anna always asks standard, personal, powerful sometimes rude questions that could ruin the dynamic earlier, but provoke great answers at the end.
In our one-on-one discussion Anna and I talked about a few other lessons she has learned.
Podcasts are intimate. Be vulnerable. I asked her how vulnerable she's been. Anna didn't hesitate, "I've talked about being adrift in my relationships and not knowing if I was ready to commit and having real big questions about what I wanted my life to look like, because I'm a woman in my 30s figuring out if I'm going to have a family, if this was going to be the guy I was going to be with and that was one of the first episodes so that felt pretty vulnerable." Listen here.
Podcasts are what grow other podcasts. Despite being featured on NPR radio stations across the country through "This American Life,"  the "Death, Sex, and Money" podcast didn't see an audience impact until the "This American Life" podcast was posted. In hindsight, it makes sense to Anna, "Podcast listeners know how to use podcasts. And so why not go to those listeners first? People are still learning how to use on-demand audio. If you're not already a podcast listener figuring out that you need podcast player on your phone and how to search and how to download and how to subscribe — there are some steps to that."
People are still discovering the world of podcasting. Case and point; this was tweeted out this week by "P!nk" who is familiar with radio, but brand new to podcasts;
A good friend just turned me on to this weird amazing thing called PODCASTS. Anybody heard of this? The TED radio hour- blowing my mind 😳👍

— P!nk (@Pink) March 20, 2015
Podcasts are not broadcasts. Podcasting gives you permission to "go there." You can presume the audience is ready to go there with you. When doing a radio show you have to assume there are kids in the car, mixed company, and there are the FCC guidelines to consider. Not so much with podcasting. And those weren't the only differences for Anna, "The thing that was hard was losing all the constraints of radio. A clock is your friend in radio, because you know at a certain point — you just have to talk until 12:01 and the next show is going to come on. And you just have to avoid dead air for that long. In podcasting, you can go for however long you want. You have the freedom to make the podcasts as long as they need to be instead of filling the clock."
Sharability matters more than news hooks. "I never knew how long the tail of episodes can be, because coming from news it is like you put something up, it goes out and that's its moment," Anna said.  "In podcasting, the discoverability is so much longer. So, the idea of making something evergreen and when someone is going to find your podcast — you can't presume they're finding it right around the time it comes out. Because, what I've noticed is when people discover the podcast then they'll listen to several episodes and binge listen."
Add your podcasting tips, insights and secrets to the comments below. Check out all the Radio Stuff Podcast interviews from Radiodays Europe by listening to Episode 94 and Episode 95.
Subscribe to the Larry Gifford Media "Radio Stuff" email and each Tuesday you'll receive an email with all sorts of stuff about radio. Sign up here.
Categories:

Interview, Larry Gifford, Podcast, Producers, Production, Promotions, Radio, Radiodays Europe
Anna Sale, Death, Podcast, podcasting, RadioDays Europe, Secrets, Sex & Money, Tips
I received an email today from a young, rising star in radio who left an unsatisfying radio gig where he was the do-everything-guy for a boorish boss at a directionless station. He's getting ready to interview for on-air hosting roles and was seeking advice. I was happy to help. Here were my suggestions based on my experiences at both the interviewer and the interviewee.
Be yourself. Don't try to be who you think they want you to be. Be as authentic and real as you can be while being professional.
Speak clearly. It's amazing how people, even hosts, tend to clam up and quiet down in an interview. The interviewer is looking for a little showmanship if they're hiring for an on-air position. Don't shrivel up.
Tell stories. Have a couple of well thought out stories to share that answer a question you know will be asked. Stories are important for talent to share to exemplify your ability to capture and hold the attention of the interviewer, exemplify your personality and show the certainty you have in your talent.
Role-play. Anytime I go in for an interview for a job I always role-play the interview in advance. I think of all the possible questions I could be asked including some ridiculous ones and I write out my answers.
Some to consider for on-air folk in addition to the 10 listed above:
Why do you want this job?
Why should I hire you?
What do you think of the station?
What makes your show special/different/successful?
How would you describe your show? What makes it unique?
How do you work with sales?
How do you like to be managed?
Show prep. I would have some concrete ideas on benchmarks or regular segments that you can share.
Dress up. Dress a little nicer for the interview than you expect you'll need to if you get the gig.
Be curious.  Have at least three questions prepared to ask the interviewer at the end of the meeting.
For example…
What's your time line?
How do you define success for this role?
What happened to the person who was in this position (if you don't know)?
What's the mission or vision for this station?
What else can I supply to make your decision easier?
Be gracious. Even if you know you're not qualified for the job, you're not going to get it or you don't want it — express your gratitude for the time your interviewer took to meet with you. They could be the link to another job down the line.
Be patient. Waiting is the hardest part. However, it's important to realize that the hiring manager wants it to happen fast too. EOE regulations, corporate HR requirements and other hurdles exist making it near impossible for hiring people to be a nimble process. A word of thumb — if a station is looking to hire someone "immediately," the process will likely take 4 to 6 weeks.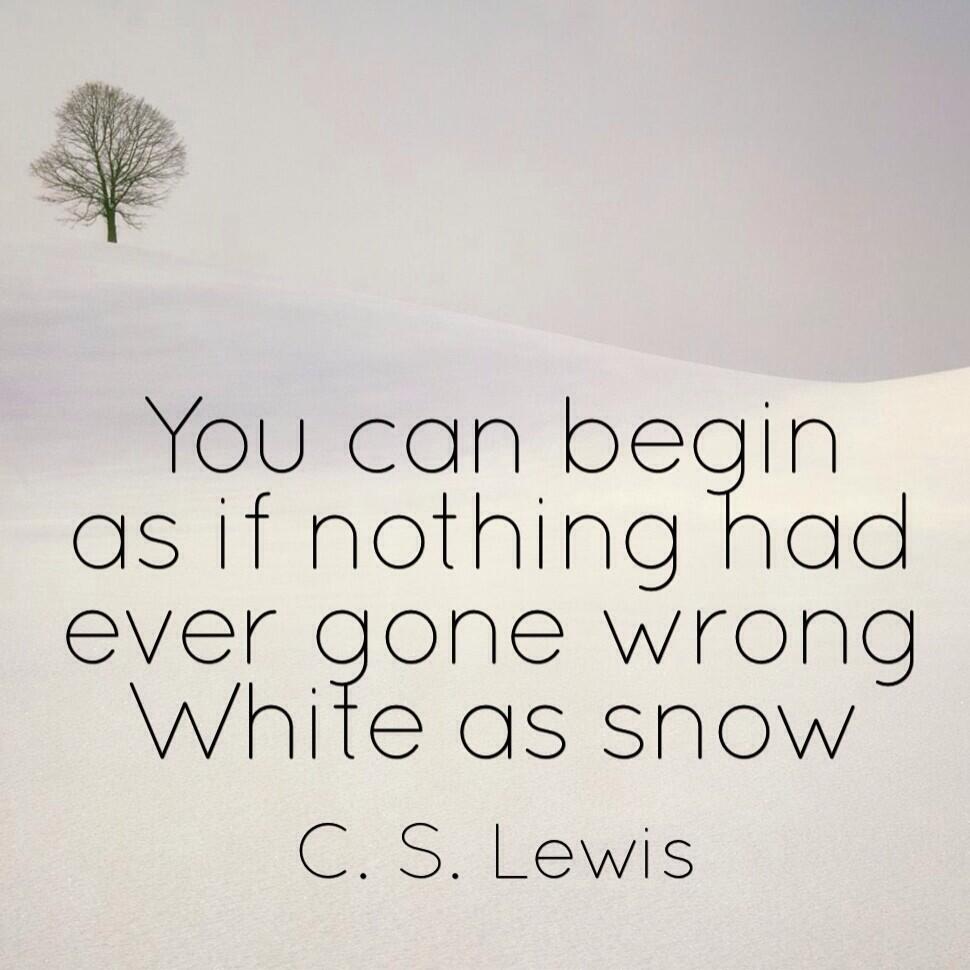 This is the time of year that everyone takes stock, makes promises and vows to do make changes, quit things, act differently, find new successes, etc. It is a great time to "start over," or "turn the page" and everyone seems to have advice on how to do it. Earlier this week, even I tweeted out some of my own sage advice for starting the new year off on a right foot.
2014 tip for accomplishing goals. Stop wanting, hoping and wishing and start "doing." Be it. Do it. Much of success is belief in yourself.

— Larry Gifford (@Giffordtweet) December 31, 2013
This quote is inspired from a conversation I had with my wife Rebecca about a decade ago when I was a substitute school teacher and part-time update anchor in Columbus, OH wondering what was next for my career. She said what do you want to do? I had excuses, fumbled for ideas, even had a legit panic attack. What did I want to do?? I wanted to be a program director, but I didn't want to start in market 200. She looked at me and said, "If you want to be a program director, be a program director. Believe you can do it. Believe you are a programmer and everyone else will catch up to you." Months later, I had my first programming gig in Columbus and a year later I was PD of the ESPN Radio Network. It works. Believe in yourself. Believe you are already what you want to be. And see how the universe responds.
Here are some other tweets from this week I put forth.
2014 Resolution Tip. You can only resolve to do something differently if it's truly what YOU want to do. Others can't resolve your issues.
Goal making for 2014. Write them down, specifically as possible w/ the steps YOU will to take to achieve them and deadlines. Track weekly.
Quick ways to earn respect and trust of peers in 2014: give them time, praise, attention & second chances. Keep your mistakes and own them.
The key to happiness in 2014 is to stop looking for it. It's a choice, not a destination
Here are links to some other great lists of inspiration, living life resiliently, facing harsh truths and becoming more interesting in the New Year.
"Make a conscious decision to let go of something that doesn't serve you."
And 49 other ways to find inspiration from tinybuddah.com
"Connect to something greater in the universe."
And 20 other ways to live a resilient life in 2014 from HuffingtonPost.com
"What You Produce Does Not Have to Make Money, But It Does Have to Benefit People"
And 5 other Harsh Truths that will make you a better person from Cracked.com
"Embrace your innate weirdness."
And 9 other steps to becoming more interesting in 2014 from Forbes.com
Good Luck! And please share your insights, success tips and success stories in the comments below.
Categories:

Job Search, Marketing, Radio, Saving Radio
Chinese New Year, Classroom, Cracked, Forbes, Health, Holiday, Huffington Post, Humor, larry gifford media, Mental Health, New Year, Self-Help, success, TinyBuddah, Tips